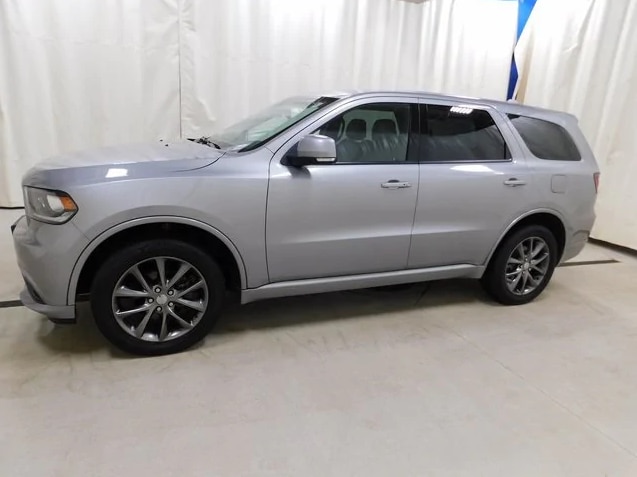 Looking to get your hands on a used Dodge SUV for sale? If buying a brand new SUV is not your goal, you may consider purchasing a perfectly fine used one. Lower insurance, tax, and registration fees are other valid reasons for buying a used Dodge vehicle.
Best Used Dodge SUVs
Family Friendly
If you are looking for a family-friendly SUV, a used Dodge Journey or Dodge Durango may be your best bet.
Both of these SUVs can seat up to seven passengers easily, with more than enough leg room for everyone. Also, they are both well-known for their notable exteriors that set them miles apart from the competition.
If you want a used vehicle with incredible towing ability and plenty of power under the hood, a used Dodge Durango is what you're looking for.
Used Jeep SUVs
Need a vehicle that can take you to work every day and on adventures off the beaten path? A used Jeep SUV just might be what you need. We offer a large selection of used Wrangler, Cherokee, and Compass Jeeps.
If you are not sure what model you want, feel free to join us at Schmit Bros. Dodge for multiple test drives!
Dodge SUVs and Trucks Often Come Out On Top
There are a plethora of reasons why so many people are choosing used Dodge SUVs and trucks this year:
Reliability
Reliability is the number one thing people look for in used SUVs for sale. What's more reliable than a Dodge SUV? The brand has a long-standing reputation for making sturdy and quality vehicles that can last for decades.
Affordability
If you are looking for a used SUV, look no further than a Dodge SUV. Look, we understand that you are looking for a used vehicle and want the maximum bang for your buck. When you buy a used Dodge that's in your budget and it's still going strong, you will never consider buying a new vehicle again!
Biggest Selection of SUVs
Dodge happens to be one of the most popular vehicle brands in the world. This means that there are several used Dodge cars available for sale at any point in time. Since you will have literally countless options to choose from, the buying process will be a breeze.
Choose from the Best used SUVs
At Schmit Bros. Auto, we pride ourselves in our ability to help you find the right vehicle. If you are looking for a used SUV in Saukville or Port Washington, come and check out our incredible selection of used vehicles.
Whether you are looking for an off-road truck or a three-row family SUV, we can help you find the best-used vehicle for your needs.
Get the Most Dependable and Quality Used SUVs at Schmit Bros. Dodge
At Schmit Bros. Dodge, we keep a large selection of different types of used SUV models. The only way to figure out which one will be the best fit for you is to take your favorite models for a test drive.
Trying to check out the best auto deals in Saukville and Port Washington? Come see what people have known for over 106 years – it is hard to beat Schmit Bros. Dodge in deals!
Good things happen when Schmit happens!