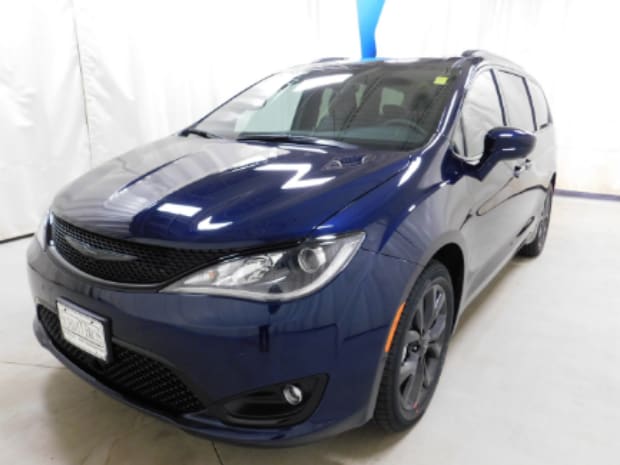 Some people think that vans aren't cool and only trucks will do. But no SUV, crossover, or wagon can match the Chrysler Pacifica when it comes to hauling your family safely and reliably. The Pacifica offers unmatched advantages at unbelievably affordable prices. It also comes with a host of benefits that are just too good to ignore.
The Chrysler Pacifica: The Right Minivan for Your Family
Did you know that you can get a $7,500 federal tax credit if you buy a Pacifica Hybrid? Also, this minivan is the successor of the good-old Town and Country van, except it is more spacious, quiet, comfortable, and desirable. Even better, did you know that the Pacifica was rated as the best minivan in MPG by US News & World Report?
Chrysler has paid special attention to technology, as is evident from the Hybrid powertrain, which makes this the only plug-in hybrid on the market. You get 33 miles of range that's electric-only, in addition to a more efficient driving experience - even if you forgot to plug it in.
Family-Friendly Interior
The Chrysler Pacifica offers captain's chairs in the first two rows and a spacious bench in the back. The second row has a wall outlet and plenty of USB ports as well. What else? Heated and cooled seats up front, a full suite of active driving aids, a 3-pane panoramic sunroof, a Kardon/Harman stereo, and a new-gen entertainment system in the rear.
Max Cargo Space
The Pacifica offers a standard cargo space of 32.2 cubic feet behind the third row, and 87.5 cubic feet when the third-row seat is folded flat. If you fold both the rear seats, the minivan can provide up to 140.5 cubic feet of cargo space. Seven people can sit comfortably and can move in an out of the vehicle without having to remove a seat.
Kids Love it
The rear television screens of the Chrysler Pacifica boast touch screens that offer apps like "Are We There Yet?" You can link up the app with the navigation system if your kids are the inquisitive kind (which of course they are). You can also set up a mobile streaming station with onboard HDMI and Wi-Fi ports if you are in for a long trip and your kids love Xbox.
Advanced Infotainment System
Chrysler's infotainment system, UConnect, is considered the best in the market for good reason. It is an award-winning system that comes with an 8.4-inch touchscreen that has built-in applications for safety, navigation, music, and much more.
A Quiet Ride
The smooth V-6 of the Pacifica complements the low-down torque of the electric powertrain to give an incredibly quiet driving experience. Few outside disturbances can make it past Pacifica's interior. You'll be hard pressed to find these benefits in another minivan. The hybrid powertrain ensures that you get more luxury, power, and efficiency without spending a single extra buck. In addition, Chrysler is the best-looking minivan available in the market that also offers a refined driving experience.
It's Hard to Beat the Deals at Schmit Bros. Dodge
Looking for a new minivan for your family? Call Schmit Bros. at (262) 417-7153 or fill out our contact form to learn more about choosing the best minivan for your family. Trying to check out the best auto deals in Saukville and Port Washington? Come see what people have known for 106 years – good things happen when Schmit happens!